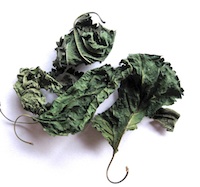 Join Inner Ecology™ and our co-hosts on Sunday, February 3, for Farmacopeia™, a special event benefitting our work with Midwestern farmers. Hot on the heels of the Pioneers in Ecological Medicine workshop, the Farmacopeia benefit caps off a weekend dedicated to kick-starting the sustainable growth of East Asian herbs right in our own backyard.
Enjoy an afternoon of herb-infused food and drink, live atmospheric music from Jeff Quay and Alex Sokol of Blue Man Group, and a silent auction of unique items to inspire your inner botanist. Learn more about the future of herbal medicine and what it means for you. Experience first-hand the freshness and vibrant health-giving properties of domestically grown herbs.
The benefit will be held at the Jane Addams Hull-House Museum on Sunday, February 3, from 3-6 p.m. No knowledge of herbal medicine is required to attend; experts and novices alike are most welcome. Purchase your tickets today!
Unable to join us for the soiree? Show your support by giving a tax-deductible contribution to our Farmacopeia fundraising campaign.
Appetizer Menu
Savor these scrumptious delicacies infused with delicious East Asian food herbs.
Portions of the following menu were generously donated or provided at preferred prices by:
We are extremely grateful to Melea Britt Alexander for donating her time to create such amazing food for you.
Savory
Smoked trout cakes with lemon-ginger aioli
Lamb with Szechuan peppercorns, ginger, tangerine peel & star anise
Lamb kidneys with onion, garlic, chili & tamari
Deviled eggs: pastured hen's eggs with Chinese mustard seed & toasted radish seed
Roasted sunchokes with lotus root
Caramelized Brussels sprouts with fennel seed
Five-spice pork belly nigiri with steamed sticky rice & lotus leaves
Cong Chi Tang redux: South River miso with scallions & ginger
Wild mushrooms with lacinato kale & walnuts
Sweet
Dates stuffed with organic cacao nibs, toasted walnut & tangerine peel
Steamed pears with fritillaria & apple cider reduction
Beverages
Mick Klug Farm Raspberry + Green Acres Farm Mint Soda
Farmacopeia Signature Longevity Tea: Ripened Pu Er from Hundan, Domestic Jiao Gu Lan & Dan Shen
Organic Cabernet Sauvignon from Bonterra Vineyards
Organic Sauvignon Blanc from Bonterra Vineyards
Frequently Asked Questions
Can I bring my children?

Our Farmacopeia benefit this time is an adult affair. We adore children and hope to have future events that inspire them, too, to take their "potions."

How do I get there?

Driving and transit directions to the Jane Addams Hull-House Museum can be found

here

(scroll to bottom).

If I drive, where can I park?

Parking is available at the Halsted and Taylor Street garages.

I have food sensitivities. Will I be able to partake?

Indeed, we are accommodating the most common food sensitivities with both gluten- and dairy-free bites and beverages. Let us know if you have specific needs beyond that, and we'll do our best.

What dress is appropriate?

Your choice of:
Cocktail Elegance
Dress to Impress
Rustic Chic
Frocks and Smocks
That said, given our beneficiaries, "Fresh from the Farm" is also welcome.