Inner Ecology™ provides highly trained clinical herbologists with exceptional-quality, responsibly sourced traditional medicinals, custom-mixed to their specifications. Once compounded, orders may be retrieved at our compounding facility, delivered by bike messenger within the city of Chicago, or shipped anywhere within the continental United States.
Our staff's source herbologists actively seek ecologically cultivated products, evaluate them for safety and effectiveness, and compound your patients' formulae according to cGMP standards.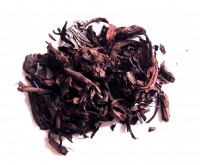 The profession's first registered benefit corporation, Inner Ecology applies its principals of social entrepreneurship by seeding increased options for domestically cultivated medicinals and providing the critical link between soil and shelf.
Read customers' praise of our services for your inspiration!
"As a former Quality Assurance and Regulatory Affairs professional in the pharmaceutical and biotechnology industries and a NCCAOM board-certified Chinese herbologist, I am thrilled with Inner Ecology's level of commitment to providing quality botanical dispensary services to the benefit of practitioners and patients in the Midwest. Inner Ecology has carefully implemented quality practices to ensure a premium product is delivered to their customers. Raw and granular herbs are sourced, received, and stored to preserve quality and potency. Procedures are in place to prevent contamination and assure practitioners that their intended formulation has been properly filled. Good record-keeping practices are followed and staff members are periodically trained to maintain quality systems. Inner Ecology is a well thought-out and implemented service and a real asset to the natural health community." Julie Domagalski, L.Ac., Dipl. OM