January 2, 2013: To inaugurate the New Year, Inner Ecology is proud to become one of the very first benefit corporations in the state of Illinois. Founding Director Amanda Kreiss joined thirteen pioneering business leaders this morning—the first elective day—in making this public commitment. Public Act 97-0885, sponsored by Senator Michael Frerichs and Representative Sara Feigenholtz, established this corporate form to help forge a more sustainable and inclusive economy.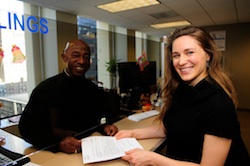 Chicago's Inner Ecology facilitates the responsible sourcing, expert assessing, and judicious dispensing of East Asian traditional medicinals of whole plant, mineral and animal origin for the benefit of our community's embodied, environmental, and economic health. It does so by compounding customized herbal formulae prescribed by clinical herbologists on behalf of their patients. A unique community resource, Inner Ecology exists to cultivate a thriving localized economy for ecological medicine that will help to secure the sustainable re-rooting of centuries-old traditions on North American soils.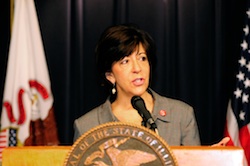 As the first dedicated local business of its type nationwide, Inner Ecology has sought—from the start—to provide consistent leadership in forging a fresh approach to social entrepreneurship within the field of East Asian Medicine. The Benefit Corporation structure provides Inner Ecology the fluidity and efficiency necessary to deliver the exceptional quality its patrons deserve; to pursue political advocacy that safeguards the integrity of the profession and those who benefit from it; and to develop replicable, scalable, earth-friendly and humane solutions for the real challenges facing the practitioners and consumers of East Asian Herbology today and tomorrow.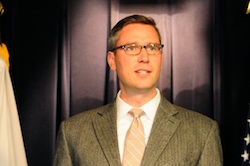 Inner Ecology is the first business nationwide within the profession of East Asian Medicine to elect benefit corporation status. "We relish this singular opportunity to demonstrate publicly the level of our commitment to good stewardship and to be held accountable for the high standards we set," asserted Amanda Kreiss, Founding Director of Inner Ecology. Benefit incorporation is a perfect match for Inner Ecology, as it provides a means to communicate to patrons and the public alike the priorities it already places on serving the health of both patients and the planet – first and foremost.
The new status revives the original tradition of corporate charters, whereby states expected and demanded that corporations serve the public good. Benefit Corporations are legally required to:
Have a corporate purpose to create a material positive impact on society and the environment
Expand fiduciary duty to require consideration of the interests of workers, community and the environment
Publicly report annually on its overall social and environmental performance using a comprehensive, credible, independent, and transparent third party standard
This offers business more freedom in defining success and provides legal protection for those looking to pursue a corporate purpose other than maximizing profits.