Including East Asian herbal medicine as part of your personal health care is a wise decision. Selecting a skilled clinical herbologist who is the right fit for you deserves very careful consideration.  Here are a several elements to keep in mind when making the important decision of choosing a clinical herbologist:
The National Certification Commission for Acupuncture and Oriental Medicine is the certifying body for qualified East Asian herbologists in the United States.  A practitioner with NCCAOM Board Certification in Chinese Herbology has been duly educated in the safe and judicious application of traditional medicinals of plant, mineral, and animal origin. Visit our Patient FAQs to learn more about this extensive education and why it's relevant to you in choosing a qualified herbologist.  A registry of certified clinical herbologists is available at the NCCAOM website; select one who is either a Diplomate of Oriental Medicine (Dipl. OM) or a Diplomate of Chinese Medicine (Dipl. CH).
A clinical herbologist can focus more on your care by using a reputable herbal dispensary such as Inner Ecology that employs source herbologists to handle the demanding work of researching, procuring, assessing, and compounding your herbal medicinals with exacting standards.  A list of clinical herbologists using Inner Ecology's formula fulfillment service is available as a resource for you at our Practitioner Directory.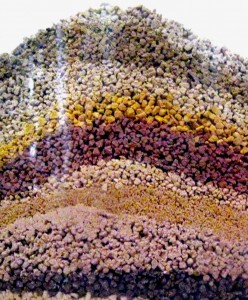 As a start, it is often helpful to ask friends and family members about a clinical herbologist whom they may see.  Ask about their experiences.  Recommendations from people you trust can give you confidence in trying something new.  Trust, too, your own gathered knowledge and your intuition.  When you speak to your prospective herbologist, does s/he feel trustworthy?  Compassionate?  Knowledgeable?  Organized?  An individual's character or presentation can give insight into his or her herbal practice.
Your clinical herbologist will be a valuable resource for guidance and support for your health concerns and goals.  Find a practitioner who is familiar and comfortable with your specific concerns and goals and who can clearly communicate treatment strategies and plans to you.  For your own sake, be inquisitive; ask questions so that you can be an informed participant in your treatments.  Your clinical herbologist should place as much emphasis on listening to you as on explaining.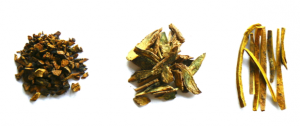 Your clinical herbologist should have high standards for the quality and efficacy of the herbs they use.  Knowing that personal well-being and planetary health are interdependent, a superior clinical herbologist will insist upon using only sustainably sourced, safe, high-quality medicinals via the most effective delivery methods possible.
Savvy consumers are already choosing locally-produced whole foods over factory-processed food products that get shipped from around the world. The parallel to whole plant medicinals versus processed pharmaceutical drugs suggests that we each deserve to care about the substances we choose to ingest for the sake of our health at least as deeply.  Ask your clinical herbologist questions about your herbal medicinals that you may now regularly ask about your food: 1) How were they cultivated and processed? 2) Were chemical pesticides, fertilizers or preservatives used? 3) How thoroughly tested have they been for chemical residues?  4) How far have they traveled and how fresh are they?  5) What is their seed-to-shelf story?
It never hurts to get a better sense of what is available to you by comparing different practitioners' styles and methods and the efficacy of these styles and methods for your individual care.  Some practitioners will prefer to use raw herbs that you will prepare via cooking in your own kitchen; some will prefer processed granular herbs that have been dehydrated; still others rely on ready-made herbal patent pills that cannot be individualized for your specific treatment. Your clinical herbologist should be able to clearly explain to you the reasons behind her or his choice of herbal delivery method.  Raw herbal decoction and raw herbal powdered drafts (quite different from processed granular herbs) are the time-tested gold standards of the profession.  These two approaches are unquestionably the most potent and efficient delivery method available; you can expect that a clinical herbologist who selects these delivery methods will be able to customize a raw formula for your specific needs.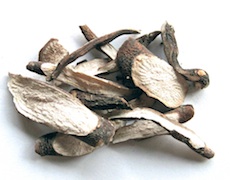 Keep in mind that profound shifts in health may take time—more time than we might be accustomed to with mainstream medicine.  A slow medicine approach can be a good thing—not only does pacing your healing promote more stable and longer-lasting changes, but you will be able to develop a deeper relationship with your herbologist as you both strive to meet your health goals.  To commit to your health by choosing traditional East Asian herbal medicine is to encourage your body to take the lead and to provide it the time it requires to achieve your optimal expression of well-being – the cultivation of your own inner ecology.